Stuck bills glitch is a bug that occurs in The Sims 3 University Life where a Sim will have several Bills in his/her Inventory that cannot be removed. It is one of the glitches present in the game along with the Charisma bypass glitch. This glitch was fixed in version 1.55 and The Sims 3 Island Paradise.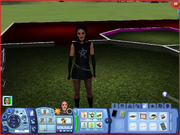 This is caused if a Sim had mail (such as love letters) that was left in University. Love Letters would turn into bills if that Sim that wrote them is no longer available which will likely be the letters from someone at University.
Prevention
Edit
When the player gets the message that the Sims will be going home in an hour is to empty the mailbox.
Ad blocker interference detected!
Wikia is a free-to-use site that makes money from advertising. We have a modified experience for viewers using ad blockers

Wikia is not accessible if you've made further modifications. Remove the custom ad blocker rule(s) and the page will load as expected.